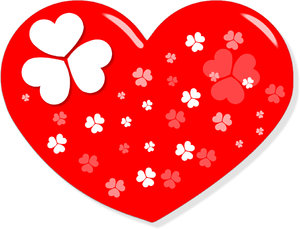 Brief History of Valentine's Day and It's Myths
If you're any bit romantic then you most probably celebrate Valentines Day each year on February the 14th. Valentines Day 2012 is no exception, it's a time for Love, Flowers, Romance, Chocolate, spoiling the one you love or even the one you lust! But have you ever stopped to ask yourself what Valentines Day historically means?
Valentines Day is celebrated using the name of Saint Valentine. There is much myth and confusion regarding Saint Valentine due to the Catholic Church recognising three different 'St Valentines'. Here's a little overview of these myths and then perhaps you can make your mind up for yourself.
Myth #1 ♥
'Valentine' was a priest who served Rome during the third century. During this time the Emperor decided that un-married soldiers are much better than married ones, hence the reason he outlawed marriage for young soldiers. Valentine the priest believed this was unjust and began to perform marriages in secret for young lovers. When the emperor found this out, he sentenced Valentine to death. So basically according to this myth, Valentine the priest helped hold together the sanctuary of 'LOVE' thru marrying young loves. Sweet!
Myth #2 ♥
'Valentine' was a prisoner, and whilst being incarcerated he fell in love with a girl. This girl happened to be the daughter of the prison warden and she visited him often. According to legend just before he died he wrote her a love letter and signed it 'From your Valentine'.
Myth #3 ♥
Others believe that Valentines Day is celebrated on the 14th of February to commemorate the anniversary of 'Valentine' (the prisoners) death, this story perhaps reflects upon respect and heroism of a romantic and 'in LOVE' man/human being.
Myth #4 ♥
Is related to the Roman god Lupercalia (God of Agriculture) and the fertility festival called 'Faunus' that was held mid-February. This is where various ceremonies would be undertaken in order to make women in the city more fertile. After the ceremony took place the women of the city would place their names in a large urn and the Bachelors of the city would pick out a name of a lady whom they would be matched with and would have to spend a year pairing with. These pairs often resulted in marriage and LOVE!
Myth #5 ♥
It is a common belief in France and England, that Valentines Day (February the 14th) is the beginning of the mating season for birds.